A Challenge, A Change in Diet, or Something More?
Over the past weekend I decided to challenge myself and attempt to go one whole week without meat, eating only fruits and vegetables, just to see if I could.
While I'd be kidding myself if I were to deny that I've caught cravings to end the challenge and prepare a hot, juicy burger for myself, or even something sweet for dessert,   far so good, and I haven't  deviated from my goal.
While shopping for groceries the other day, I noticed something that I had not always paid a lot of attention to in the past when I have shopped for other foods as well as fruits and veggies.
This time however, because I was only looking for fruits and vegetables, I noticed how little there were available in relation to other foods that were sugary, fatty, or processed.
Although I do try to make healthier choices and maintain a balanced diet, I do still consume some of those foods.
Because of this, I found myself having an internal struggle as I navigated past the pound cake to the cabbage, around the pastries to the broccoli, and on and on throughout my time in the store. I felt challenged at every turn, almost literally at every turn.
But still, I did not give in. I did not quit.
[Caption:
There's supposed to be a picture of sweets here, but I left it out to avoid distracting myself. Enjoy this lovely picture instead!
]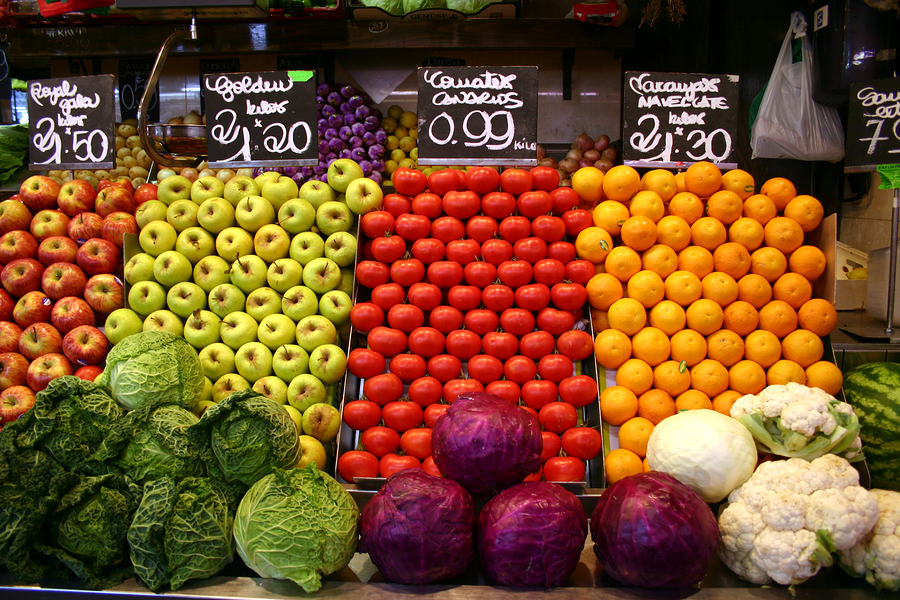 But it's not just about the food…
After thinking about this for a while, the thought occurred to me that perhaps the example of the struggle I experienced (which may sound serious to some, and severely comical for others) while it was about the groceries, doesn't have to end at the groceries, but can extend to our various paths in life as well.
Sure, I'm still working toward reaching the goal I've set in terms of sticking to fruits and veggies this week, but the act of being confronted with the sweets, the meat and the other foods I've enjoyed and still enjoy while trying to stay true to that goal consistently places me in a position to make choices; to choose or not to choose again and again, tipping the scales of progress in either direction.
I think it is this process, the process of having to make  choices over and over again that is so connecting and translatable to the many other challenges we might face in life.
I challenged myself to change my eating habits to test my own limits, and to take conscious steps to becoming more healthy. So far, remembering why I'm doing this has helped me to work through the challenges and stay true to my goal.
My hope for myself is that I can remember this lesson I learned in the grocery store while navigating through the other challenges in life, and that these words serve to help you in some way as well. For me, I would say that remembering why we're doing what we're doing in the first place can take us a long way towards ensuring our actions are consistent to our goals.
Can you relate?
Grace & Peace,
From Aspiring Humanitarian, Relando Thompkins, MSW
—————————————————————————————————————————
—————————————————————————————————————————
Get New Notes in Your Inbox