An Unexpected, But Very Welcome Gift
Yesterday marked the end of teaching another section of Understanding Diversity and Social Justice Through Dialogue.
In addition to encouraging students to make sure that their education does not get in the way of their learning, and to guard against actions that serve to replace one form of exclusion with another in their work for social justice, we also ended with the theme that, whatever their interests or passions might be, there's a place for them not only to serve, but to be truly great.
Every ending (which ultimately signals the beginning of something else) is different. Some participants may leave abruptly, while others might linger in continued conversation with one another that I always hope will continue beyond the course.
As we prepared to leave, the students wanted to do what they called a "hands in, hands up" gesture that involved us all putting our hands in together as a representation of the bonds that were built through taking risks, being brave, acknowledging ways we are complicit with oppressive systems and making a commitment to work for equity.
While it was happening, someone took a picture and shared it with me. Although I did not expect to receive it when I woke up that morning, this photo will remain a very treasured gift for many years to come.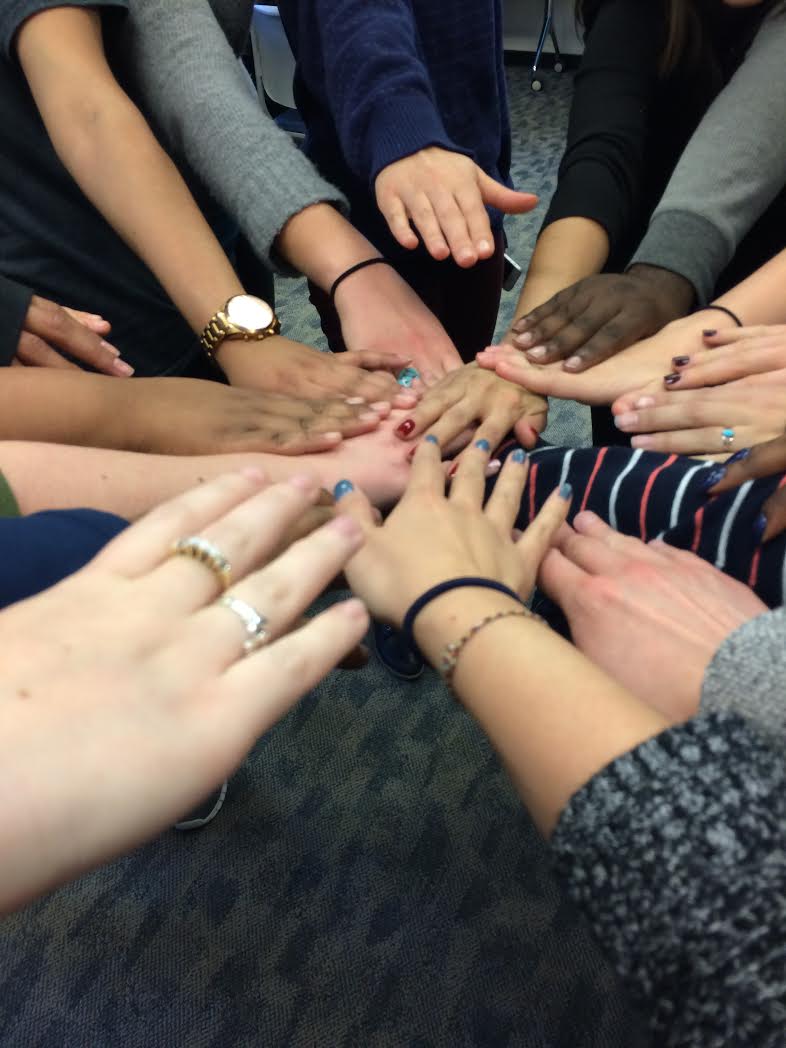 To me, it serves as physical representation of our interconnectedness and a reminder that we all need each other. We all need help, and we all need to help. Whether they knew it or not, this picture is also going to remind me to be hopeful in challenging times.
"Whatever affects one directly, affects all indirectly. I can never be what I ought to be until you are what you ought to be. This is the interrelated structure of reality."

—Dr. Martin Luther King Jr.
From Aspiring Humanitarian, Relando Thompkins-Jones, MSW, LLMSW
—————————————————————————————————————————
—————————————————————————————————————————
Get New Notes in Your Inbox