Building Better Communities Through Public Service: The People Who Inspire Series: Stephen Johnson
Notes from an Aspiring Humanitarian's "The People Who Inspire series" highlights individuals from a variety of backgrounds and occupations who are seeking to impact the lives of others in a positive way. Through Truth-Telling: the honest sharing of their own experiences, they teach us a little about themselves, hopefully enabling us to be able to learn a little about ourselves through their stories.
Today's post features Stephen Johnson, Staff Assistant to Mayor Brenda Lawrence in the City of Southfield, MI. Steve is also one of my former residents from back when I was a Resident Assistant at Oakland University. I'm glad to have had the opportunity to get to know him.
Could you tell us a little about your background and what led you to your current work/interests?  
After graduating from Oakland University in 2010 I wanted to pursue endeavors that focused on giving back to the community. I stumbled upon a powerful organization called City Year which unites 17-24 year olds for a year of full-time volunteer service in inner city public schools throughout the US.  Although my year of service was in Washington DC, I was inspired to come back home and give back to the community I grew up in after the completion of my service year.
While in City Year I discovered I also have a passion for giving back to communities through public service which led me to working for Southfield Mayor Brenda L. Lawrence. City Year exposed me to working with people from very different backgrounds and allowed me to appreciate diversity. I am very proud to work for the first female and African-American Mayor of Southfield.
Do you have any other issues that you're interested in working on or working with others in terms of social justice/equity?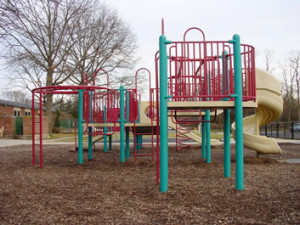 Due to our hyper-partisan times, many people do not think of elected officials as change agents that can break down social barriers and improve communities through passionate and honest public service. However, working side-by-side with the Mayor I have seen that it is possible to effectively serve communities and take steps to achieve social equity at the same time.
Because of my service with City Year I am most passionate about ensuring that children are able to obtain a quality public education regardless of the zip code they are born in. Access to quality education truly is the key to breaking long-standing poverty. The achievement gap in education is a national crisis that rarely gets mentioned in the national news cycle. Aside from education I am also very interested in the issues surrounding chronic poverty, chronic hunger and women's empowerment.
What are the parts of your work that you find most enjoyable?
The aspects of my work that I find most enjoyable are when I am out in the community interacting with residents. Southfield is rich in diverse populations and I really enjoy interacting with different groups and cultural organizations at events and learning about the programs they offer to the City of Southfield.
What aspects do you find challenging?
Sometimes through the work of public service, it is a fact that in certain situations an elected official or government can only do so much to serve a resident or citizen. It is very challenging when citizens are not satisfied with the answer they have been given and it is sometimes disheartening not to be able to resolve their issues.
What/Who Inspires you?
Everyday I get to work with an inspiring individual who has committed her life to serving the community of Southfield so I would have to say Mayor Lawrence is one of my biggest inspirations. My strong family is also an inspiration. I also look to great leaders in history for inspiration and love studying General George Patton and President Woodrow Wilson.
General Patton's incredible work ethic, dedication to his country and the loyalty he inspired among those around him are an inspiration in my own life. I also love studying President Wilson because of the vision he had for the League of Nations which eventually was the precursor to the United Nations. The vision he had for creating the League of Nations in an attempt to end conflict between nations is a powerful lesson for anyone who wants to live their life making the world a better place.
What have been the Keys to your success so far?
I would first have to say that my success is owed to the incredible support of my family and friends. I wouldn't have gotten to where I am without a strong foundation of support. Secondly I really think taking part in the national service movement and volunteering with City Year completely changed who I am and how I view the world. I wouldn't be doing what I am right now without that experience. 
If you know any People Who Inspire that you would like to be featured in the series, fill out the contact form here.
Grace & Peace,
From Aspiring Humanitarian, Relando Thompkins, MSW
—————————————————————————————————————————
—————————————————————————————————————————
Get New Notes in Your Inbox