I don't see why now isn't as good a time as ever..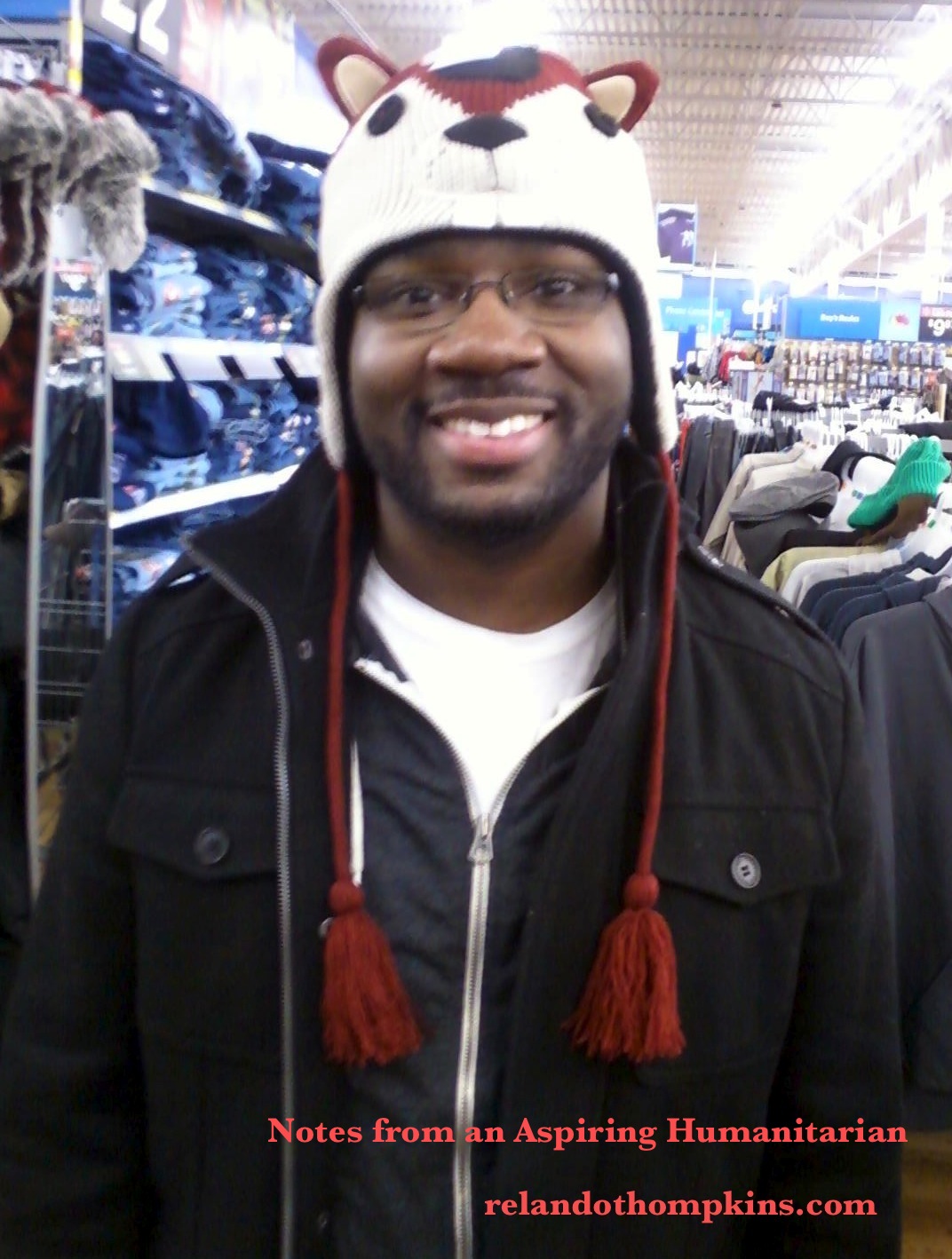 For a gratuitous silly hat pic. Here you go. Free of charge…
What? You've never tried one of these on before? It was warm, and surprisingly comfortable.
I just wanted to take another moment to wish you all a Happy New Year.  For those of you who are coming back from vacation and are easing your way back into work or your daily routine, I feel you.
Getting back into the swing of things can be challenging, but I'm wishing us all the best as we move through this week. Thanks for reading the blog, more notes coming soon.
Any resolutions on the table this year?
Grace & Peace,
From Aspiring Humanitarian, Relando Thompkins, MSW
—————————————————————————————————————————
—————————————————————————————————————————
Get New Notes in Your Inbox