Illustration Applies Maslow's Hierarchy of Needs to Employee Engagement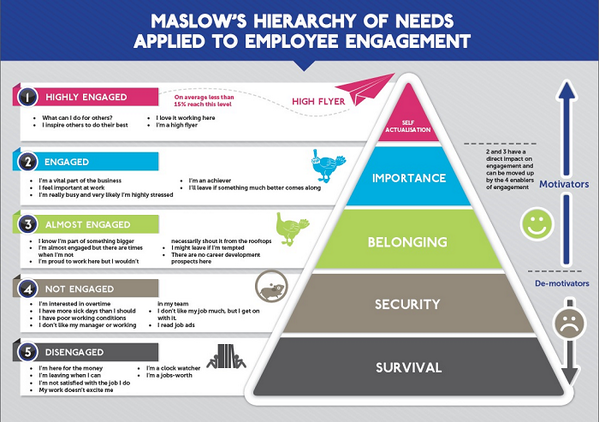 You might be familiar with Maslow's Hierarchy of Needs.
The larger illustration above applies that theory to employee engagement. Whether you are self-employed or otherwise, it's definitely something worth thinking about. What do you think about the theory's application? Can you find yourself anywhere in there? Do you feel as if anything is missing?
Many thanks to Dorleem and Rachel L. West for bringing this resource to my attention.
From Aspiring Humanitarian, Relando Thompkins, MSW, LLMSW
—————————————————————————————————————————
—————————————————————————————————————————
Get New Notes in Your Inbox