Talking About Microaggressions
I can still remember standing before a group of college students, preparing to give a lecture. As I began to speak, one student who was white interjected and asked:
"Shouldn't we wait for the instructor to get here first?"
It wasn't the first class I'd taught. My name was also on the screen ahead of time.
This student was expecting someone else. Someone white.
It was a common scenario in the lived experience of a person of color employed at a PWI (Predominantly white institution). The student didn't mean me any harm, but was unaware of how their bias and lack of experiences influenced their worldview and actions in that moment.
Another day in a different class while describing areas of my identity in which I lacked awareness, I used a term that could be demeaning to people with disabilities. I also did not mean any harm in that moment, yet my actions were still harmful.
"According to Dr. Derald Wing Sue, microaggressions are common everyday slights, insults and indignities (whether intentional or unintentional) that communicate humiliating messages to a particular person or group. Some microaggressions may be so subtle that neither the victim nor the perpetrator may fully understand what is going on." –From "What are Microaggressions" by Dorleem at Social Work Career Development
We are harmed at times, and we also harm others. There is room for everyone in the work to repair what's been broken.
The Powerpoint presentation below contains quotes that were procured by myself and a friend from Microaggressions.com that I use to spark dialogue about microaggressions and themes of intent vs. impact as they relate to our interactions with others. Especially useful when unpacking issues related to the social climate on college campuses, in work environments, communities, etc. Good for social justice educators, advocates, social workers, counselors, and other helpers.
There are a variety of ways you could put this to use. The following is a route that I've taken before. You can do so yourself, or adapt as you see fit.
Talking About Microaggressions
Sometimes I let this presentation roll in front of a group for several minutes. For some reason it always works out that they stay silent until I start talking, which is fine for me because I think looking at these silently and thinking about them can add to the power of the activity. 
After that I offer the space to hear folk's general reactions to what they've read,  and ask if there were any ones that people could connect with personally, or haven't seen or heard before. 
You could facilitate an entire dialogue based off of the responses that will come out (and they will), looking for connections, differences, themes, etc.
Resistance and Further Exploration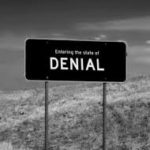 Sometimes people can get kind of self-righteous and pretend that they don't do any of this stuff.
When that happens (sometimes even if it doesn't), depending on the time, I frame it based on the slides and conversation and do a four corners type of activity where, based on what's happened in the group so far, and connecting that to their own life experiences, participants get in pairs and:
1st corner: talk about a time when they experienced a microaggression/insult etc
2nd corner: talk about a time when they perpetrated/said/did something that was microaggressive
3rd corner: talk about a time when they witnessed something but did not intervene
4th corner: talk about a time when they witnessed something but did intervene.
You may potentially have folks who still would still say that they haven't done anything. I encounter this fairly frequently across a variety of groups I've worked with.
One good question could then be about exploring why the person might feel this way. Sometimes closer examination can illuminate a lack of awareness of one's privilege (not knowing something was harmful because they don't have to know).
Decide the times for each corner on your own based on your own time and responsiveness to whats happening in the group.
I like doing that activity because it gets at the point that all of us are implicated in some way, yet, all of us can use the privileges we have to work against the grain and not with it.
From Aspiring Humanitarian, Relando Thompkins, MSW, LLMSW
—————————————————————————————————————————
—————————————————————————————————————————
Get New Notes in Your Inbox