A Resource for Dialogue: White Privilege Denial Bingo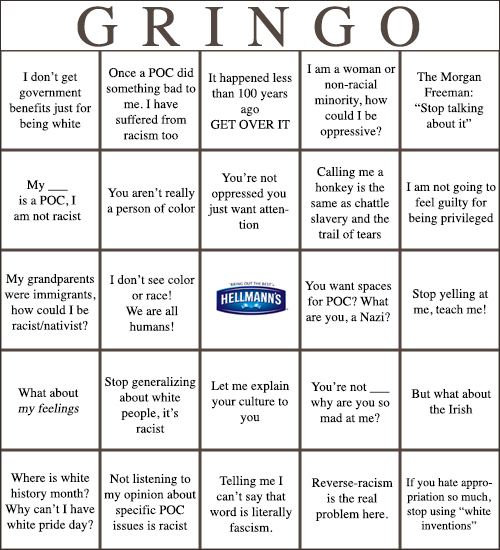 I found this on tumblr today and I wanted to share it here because I thought it could be both a tool for people of color to use in safe spaces to console each other and process common experiences with racism, as well as a resource for dialogue with people who are white to begin to examine the thought processes behind these statements, as well as their impact on the real lives of the people who hear them.
What do you think? Have you heard any of these responses before? Have you used them before?
From Aspiring Humanitarian, Relando Thompkins, MSW
—————————————————————————————————————————
—————————————————————————————————————————
Get New Notes in Your Inbox