#NMOS14: An Infographic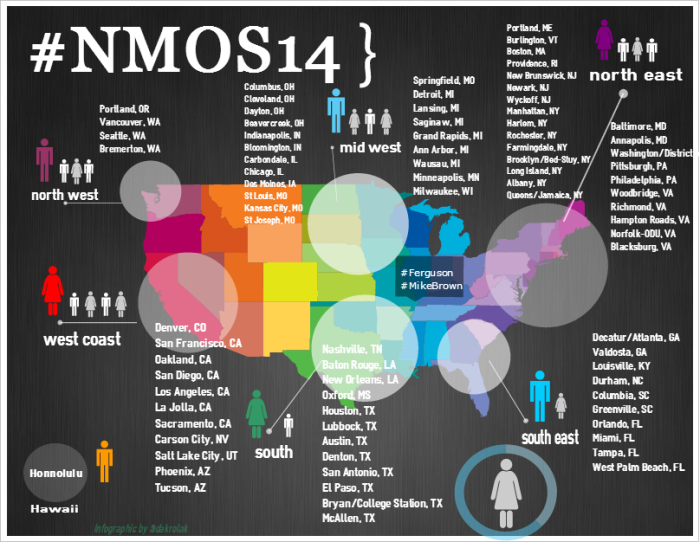 Here is an infographic detailing the social action that is taking place around the country today for the National Moment of Silence to honor the victims who have been killed by police brutality. I discovered the infographic at D.A. Krolak, where you can also find links to the other event pages.
Many thanks to Feminista Jones who started the #NMOS14 hashtag and whose efforts initiated this process of bringing people together.
From Aspiring Humanitarian, Relando Thompkins, MSW, LLMSW
—————————————————————————————————————————
—————————————————————————————————————————
Get New Notes in Your Inbox