Participate in 2014 International Anti-Street Harassment Week March 30th-April 5th
International Anti-Street Harassment week begins today, and goes through April 5th 2014.
A program by Stop Street Harassment, Meet Us On the Street was designed to raise awareness about the issue of gender based street harassment.
Check out this short promotional video from last year's events.
During this week, There will be six twitter chats on different aspects of street harassment. You can join in by using the #EndSH hashtag. Here's the Schedule: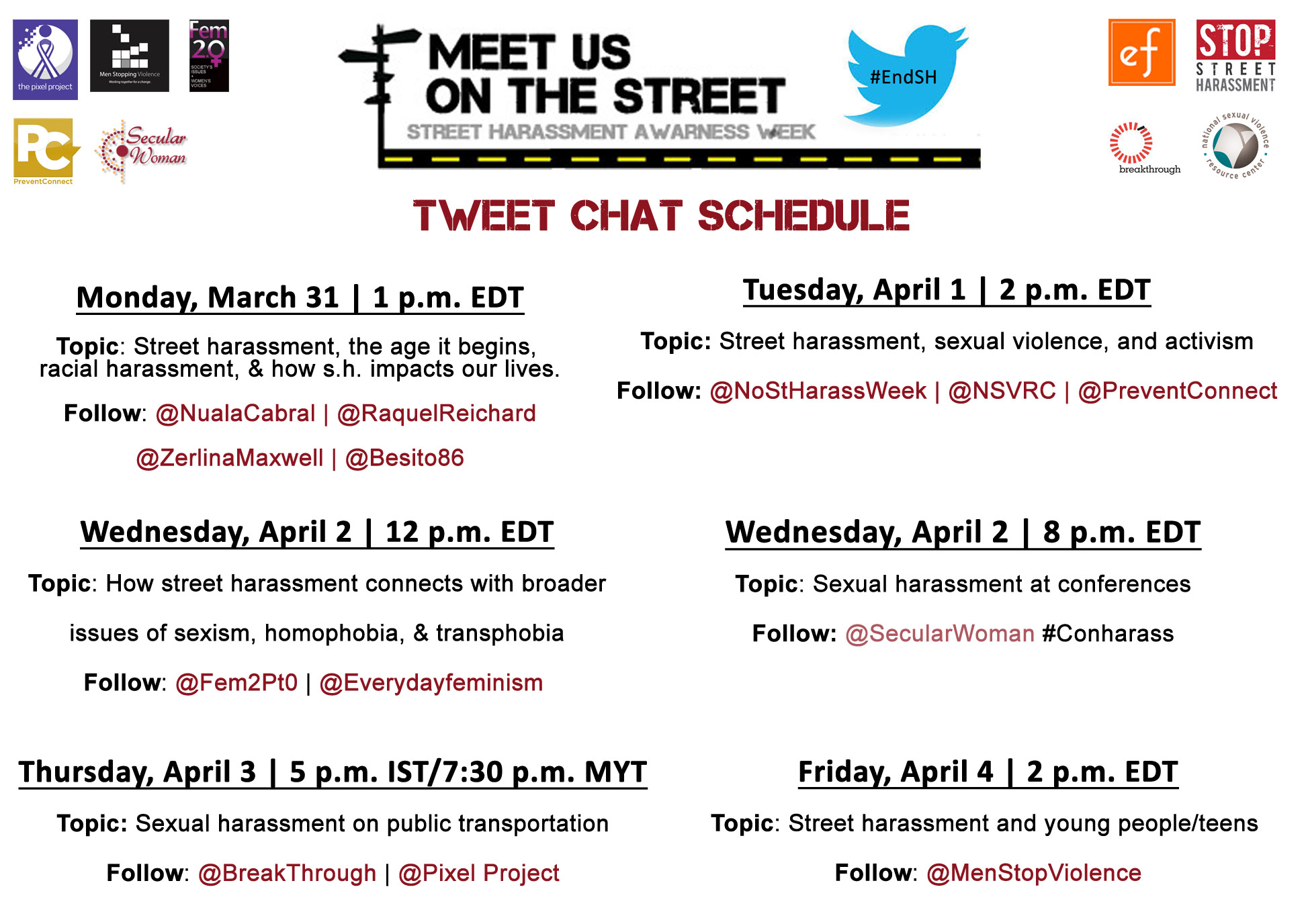 Visit the Events Page to learn more about social actions that are taking place on this issue from different parts of the globe.
There are several co-sponsors who participate in this initiative internationally, and Notes from an Aspiring Humanitarian is one of them. I'll be posting a note each day this week concerning the issue of gender based street harassment.
To stay updated on the week's events or to find ideas to take action in your own communities, visit the Anti-Street Harassment Week website, Meet Us On The Street. You can also follow the movement on twitter @NoStHarassWeek.
From Aspiring Humanitarian, Relando Thompkins, MSW, LLMSW
—————————————————————————————————————————
—————————————————————————————————————————
Get New Notes in Your Inbox