"On Location"
The student-driven activism at The University of Missouri has affirmed and strengthened the agency of students who are Black around the country. Students are coming out of the quiet, and it's amazing to see.
Last Wednesday, hosted by The School of Social Work People Of Color Collective, students who are Black on Michigan's campus spoke out in solidarity with students who are Black at Mizzou, and made connections to their own lived experiences as well.
It was cold that night, but the climate that the students were speaking up and speaking out about that night was much colder than the temperature outside.
"Umich for Mizzou, we support you!"
And I support them.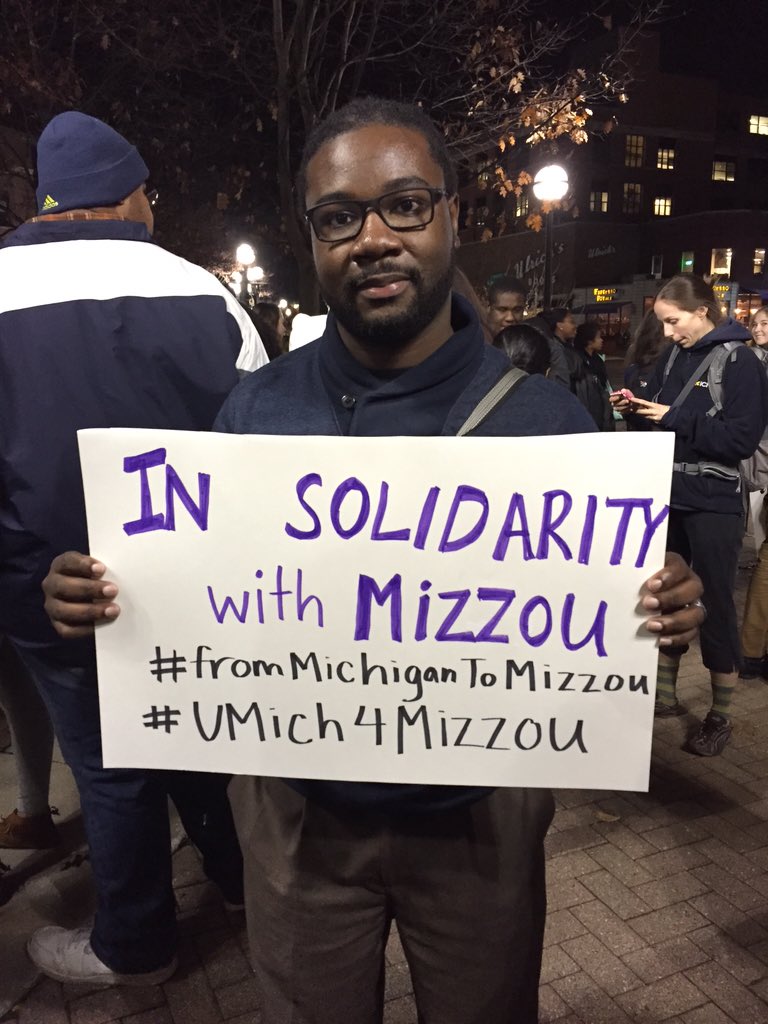 Here are a few articles with coverage of the acts of solidarity among students at Michigan, and other campuses across the country. If you have any additional links of coverage, including campus specific publications, please post them in the comments or by contacting me personally.
Demonstrators Gather To Stand in Solidarity with Mizzou Students Of Color
Michigan Rally Supports University of Missouri Students
Diag: In Solidarity With Mizzou
This Is Power: Students At University of Michigan Rally in Solidarity With Mizzou
Loyola Black Students Host Historic Demonstration In Solidarity with Mizzou
Students Share Harsh Truths About Being #BlackOnCampus
Hundreds of Students Attend Speak-Outs In Solidarity with Yale, University of Missouri 
22 Campuses Who Spoke  In Solidarity with Mizzou & Yale This Week #BlackOnCampus
From Aspiring Humanitarian, Relando Thompkins-Jones, MSW, LLMSW
—————————————————————————————————————————
—————————————————————————————————————————
Get New Notes in Your Inbox