Reinvention & Mentorship as Keys to Success: The People Who Inspire Series: Joseph Bostic Jr.
Notes from an Aspiring Humanitarian's "The People Who Inspire series" highlights individuals from a variety of backgrounds and occupations who are seeking to impact the lives of others in a positive way. Through Truth-Telling: the honest sharing of their own experiences, they teach us a little about themselves, hopefully enabling us to be able to learn a little about ourselves through their stories.
Today's post features Joseph Bostic Jr., founder of Retention Frontiers Inc. Retention Frontiers serves underprivileged teens and young adults through STEM (Science, Technology, Engineering, & Mathematics) programs, events, and workshops.
What was the primary motivation for launching Retention Frontiers, and what role did your personal background play in the process?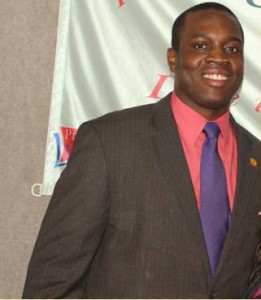 The primary motivation for launching Retention Frontiers is based on my grandmother Sarah Moreland's efforts to make a difference in everyone's life she met. My grandmother died last year and her death was a pivotal moment for my life and Retention Frontiers. Her death inspired me to live everyday as my last, significantly impact others, and start a scholarship fund in honor of her legacy. She always challenged me to continue using my talents and never stop improving, so that's why my team and I started the Reinvention Tuesdays messages.
Reinvention Tuesdays is a platform that introduces many topics that encourages individuals to change, stay the course, and/or improve. My grandmother always said "You suppose to be a preacher" and I would laugh, then she would say "I'm serious", but I never thought the sermon would be delivered this way. The purpose of Reinvention Tuesdays is to challenge everyone to not only improve on Tuesday but improve everyday of their lives.
Here's one of the Reinvention Tuesdays videos: The Road to Success:
My personal background played a significant role in the process of establishing Retention Frontiers, because it is impossible to know where one is heading unless they know their starting point. I was born in Macon, GA and gained a lot of wisdom from growing up with my grandmother, mentors, and mother in my life.
While growing up in Macon the city was infested with gangs, drugs, violence, and a lot of distractions so having mentors in my life was critical. I became stronger and wiser based on my experiences and the environment in Macon, GA. Another pivotal moment was when I was assigned a mentor that drove me from Macon to Atlanta experiencing my first Atlanta Falcons game. That experience opened my mind to the possibilities of success and opportunities.
What successful steps have you taken to secure mentors for your various programs?
Securing mentors is critical to the operation of the company and our team chemistry is great. In team meetings I always emphasize that we are family and we are in this movement together. Individuals encountered through our movement are considered as family and we hope to provide them with a different outlook. Our team consists of a core nucleus of Maria, Felecia, Eddie, Jeremy, Kimberly, Monique, Majerie, Nathan, Shareef, and Tori. Our team capacity allows us to impact the country so it is easier to secure mentors for various programs. Our programs, events, workshops, and books encourage individuals to volunteer and help us execute our strategy.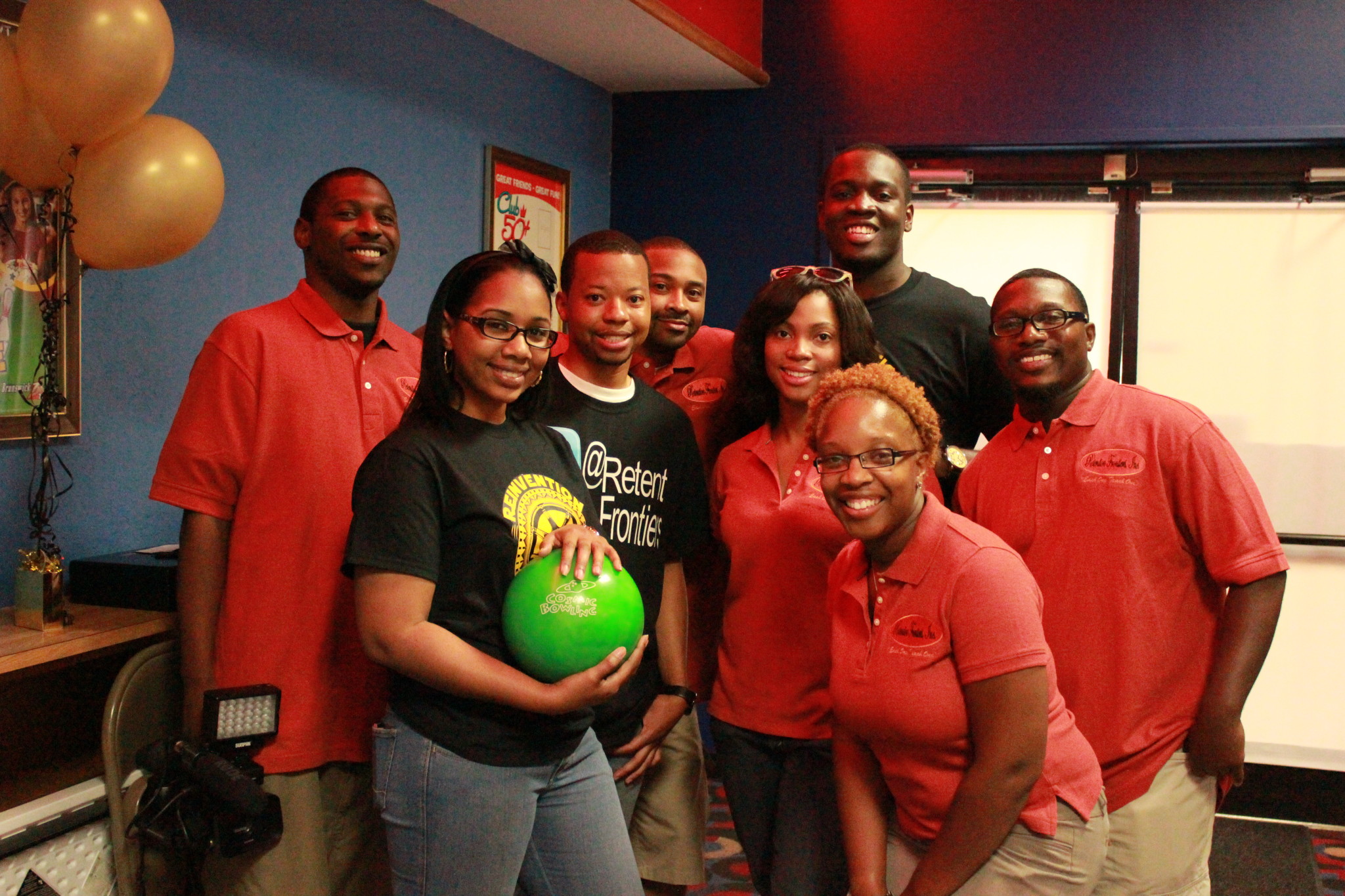 In what ways have the local communities been supportive of Retention Frontiers efforts; how have you been able to engage them in a real, mutually beneficial way?
Local communities have been very supportive of our movement and the community support is very encouraging. We are very grateful and thankful as an organization! Retention Frontiers organizes events in various states across country such as Massachusetts, Florida, and North Carolina. The events provide inspiration and address the disparities in each community. Therefore, our efforts in the community are mutually beneficial and we make a true difference.
What are the most daunting obstacles you face in continuing the work of the organization?
The most daunting obstacles are receiving support and resources that are sustainable. Operating as a nonprofit is challenging but we believe there are some windows of opportunity to continue making an impact. Although, I believe in God and know that He will make a way for Retention Frontiers.
How receptive are the young people you work with to your emphasis on education, discipline and values?

Our youth are very encouraged by our programs (Youth Leadership Foundation (YLF), Health Forum Education (HFE), Ground School & Online School (SOLS), Managing Test Taking & Test Taking Skills (MGTTS), and Science, Technology, Engineering, and, Mathematics (STEM)) depends available organization resources. We are impacting teens and young adults in various ways focusing on mentorship, leadership, and multiple programs.
Our mentorship program focuses on STEM (Science, Technology, Engineering, and Mathematics) by using the ideals of these sciences to facilitate learning, innovation, and problem solving. We have taught our mentees how to build robots this provided skills such as planning, programming, and execution. These concepts are related to everyday problems and our mentees apply the learned skills in their life. This program has assisted over 40 teens and young adults.
In Florida we held an event titled Back to School Bowling Jam where school supplies were distributed to underprivileged families. Retention Frontiers is impacting the world by addressing the needs of teens and young adults. IMPACT NOW:
What advice would you give someone who is on the fence about committing to being a mentor? Can you share how this has made your life more fulfilling?
"A young man without a vision is like a deer in the headlights"~ Joseph Bostic, Jr.
Mentors are critical in the 21st century to strengthen the foundation and educate our future leaders. An individual being on the fence about mentoring is the true obstacle to our youth being successful. I'm fulfilled by being a mentor because I'm making a difference and helping individuals Re-Invent themselves.
To learn more bout Joseph and the Retention Frontiers team, visit their website at retentionfrontiers.com, follow them on twitter @RetentFrontiers, and check out their youtube video channel for Reinvention Tuesdays' updates.
If you know any People Who Inspire that you would like to be featured in the series, fill out the contact form here.
Grace & Peace,
From Aspiring Humanitarian, Relando Thompkins, MSW
—————————————————————————————————————————
—————————————————————————————————————————
Get New Notes in Your Inbox