"To Create a Culture of Love". The People Who Inspire Series: Zarinah El-Amin Naeem
The People Who Inspire series highlights individuals from a variety of backgrounds and occupations who are seeking to impact the lives of others in a positive way. Through Truth-Telling: the honest sharing of their own experiences, they teach us a little about themselves, hopefully enabling us to be able to learn a little about ourselves through their stories.
Today's Post features Zarinah El-Amin Naeem, Community Diversity and Racial Healing consultant.
Could you tell us a little about your background and what led you to your current work?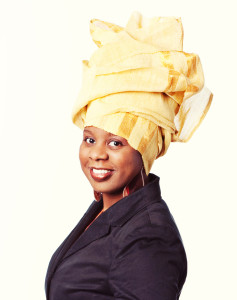 I'm a Detroit native… born, raised, and educated in Detroit. I think that's important to say, especially in our current climate where the prevailing thought is that everything from Detroit is negative, ignorant, and without value.  I'm also Muslim.  My parents converted to Islam in the 70s, got married, and  my siblings and I were born and raised Muslim.  So Islam informs my life in many ways. I grew up a part of the diverse Muslim community, filled with not only people who looked like myself (i.e. African-Americans), but a vibrant immigrant community.  Growing up, I was surrounded with the friends of my father, many were Bengali, Indian, Pakistani, or Arab.  So my childhood was infused with the beautiful opportunity to see people who looked like me in positions of "power", to go to school with people who respected my culture and my abilities, and also to have positive interactions with people who looked and acted much differently than myself. 
I left Detroit for Washington D.C. when I was accepted to Howard University, The Mecca! There, I studied computer science and later became involved in local development through an AmeriCorps position.  After graduation, I decided to do a 180, or some would say a 360! I moved to Egypt and began teaching English to Sudanese Refugees and "rich" Egyptians.   I also studied Arabic, though sadly I've forgotten a lot.   After Egypt, I returned to the states and took a position with LIFE for Relief and Development, an international development organization where I served as the Africa Project Coordinator.  I managed the Sierra Leone field office and must say, I learned more about myself and the world in that short 3 years than I think I'd done in the previous 10 years combined. It's something to live in another country where you do not know the dominate languages, nor ways of life.  Sierra Leone was a time of growth for me.  In addition to hiring staff and managing budgets, I learned to peel oranges from the girls on the street.  I learned to cook and eat cassava, a staple of the country, and I learned about the strength to forgive.  For if these people, who had been ravaged with civil war could forgive their aggressors, then I could forgive anyone who wrongs me too.  
Leaving Sierra Leone, I got married and moved to Kalamazoo, Michigan.  I followed a dream to study anthropology and got involved with race relations through the advisement of two of my "angels" Dr. Kristina Wirtz, and Dr. Martha Warfield.  In Kalamazoo, I served as the Race Exhibit Coordinator at Western Michigan University and worked with community organizations to plan programming to support the RACE exhibit.   I'm now in Redford, Michigan consulting with the U-M Museum of Natural History around the Understanding RACE Project, a large-scale racial education and healing project sparked by the upcoming tour of the same exhibit, Race: Are we so different? 
When I look back at life I think at heart, I am a connector. I enjoy learning about, and bringing people together, especially peoples who have historically, or culturally been separated.  Right now my life is centered around two large movements: racial healing, and positive media.  My positive media work is done through my role as the Chief Spiritual Officer of Niyah, a publishing and creative living company I founded in 2007.  Niyah is my creative outlet and the place where many of my interests (international development, media, headwrapping, social justice art, travel) coincide.  I teach headwrapping, publish fundraising calendars, speak on issues of race, Islam, women's development and cultural love.  My overall mission in life is to create a culture of love. 
I know that you're very passionate about building bridges between and amongst diverse populations… can you tell us what that means to you?
Looking back at history, I truly believe that humanity is lost, except for those who strive together with mutual understanding, respect, patience and consistency.  When I view many of the world's problems, I see that we have neglected to have patience with each other.  We don't respect people with other views, and we when do find something that works, we neglect to employ it consistently.   
Yet when people are able to interact with each other and to have meaningful conversations, we find the fear and hatred between them greatly diminishes. Building bridges to me, means creating a venue for that interaction to occur.  Unfortunately, it does not ( yet) happen naturally, so we have to create the opportunity.      
In your view, what do you think are some necessary elements that are needed to create environments where the kind of engagement that you strive to foster can be practiced and maintained?
In order to create environments that allow for positive interaction, I think we have to be very creative.  Positive interaction does not always mean coming together in a room at the same time.  Through my calendars, I'm able to provide positive images of different ways of life and to push different meanings of beauty, social justice and art.  To me that is a form of creating positive interactions. 
To have communities filled with love and respect, we must have people first realize their humanness.  People need to know and truly understand that they are human, and that in the big scheme of life, their existence in miniscule.  Many of the things that make you angry, that make you afraid, and make you hate, are in reality not that important at all.  So, that's the first step, to release your ego.   Then, after reaching folks through their heart, we inform them with knowledge.  We give them information. But information alone is not enough, knowledge without action is not a benefit.  So we later equip people with tools to implement the knowledge leading to positive evolution in our societies. And while implementing, we go back and we review our success.  If successful, we continue.  If not, we make changes.  All easier said than done ;)
Do you have any other issues that you're interested in working on or working with others in terms of social justice/equity?
I believe racial healing cannot be achieved in isolation.  It is only a part of the problem, we don't want to get to the place where we've achieved "racial" healing, only to have replaced it with something else.  
Right now, I'm very interested in increasing my work in women's development. Proceeds from my social company Niyah go to support the educational and economic development of girls in Africa.  I would like to extend that and begin to work on a more global scale.  I'm very driven to create economic opportunities for young girls and historically poverty-stricken communities. 
I've also been haunted by images of those suffering with extreme hunger.  I haven't begun working in this area but I'm feeling my soul being called to do so.
What are the parts of your work that you find most enjoyable?
Last month, I received a random email from someone who read my book on Muslim singlehood.  I smiled from ear to ear!  I love when I find that something I've said, done, or inspired, has been of benefit.  It feels great and keeps me going!
The other most enjoyable part of my work is that it's filled with opportunities to learn from others.  I'm fed by the interactions with folks from backgrounds different from my own, and who hold  seemingly "conflicting" perspectives.  Those are moments of growth. All in all, it's good to feel like you are doing something of importance. I hope I'm always blessed to work in ways that are both enjoyable and positive for others.
What aspects do you find challenging?
One of the most challenging things about my work in racial healing is balancing the many personalities, desires and agendas I encounter.  I work in challenging, sensitive arenas, and many of the people I encounter have very strong opinions about how this work should be done.  My personality is one that tries to "hear everyone out," and integrate their ideas in the larger plan.  But that gets tiring and I've discovered not everyone has pure intentions.  It would be much easier for me to come up with a plan in line with my vision, and to get others on board with my plan.  Sometimes I just want to say, "this is the way we will do it and that's it!"   But instead, I follow a middle approach.  I feel that ANY social movement must be open to hearing opposition, and investigating various approaches. But when necessary, I'm learning to get stronger and not allow every suggestion to sway my plan.
Do you have any words of advice for anyone who might want to work to improve their communities or the broader culture in terms of transforming their ideas to action?
My first words of advice would be to take the time to center your soul.  Working in cultural transformation takes time and is grueling.  You must know who you are, and WHY you think the way you do.  I remember Malcolm X saying that he tried not to speak on any topic until he'd taken the time to work out his position.  I seek to follow that prescription.   In addition to knowing thyself, be open to listening because there are many approaches to transformation. By listening, you will learn much more.   Ask people for their thoughts; seek out models that are working. I strongly believe people should look for what's working and try to improve upon it versus starting something new.
Finally, go hard!  After you've done your research and are confident in your path, do it! When it's tough, do it!  When it's tiresome, take a break and then do it!   Just keep taking it step by step, day by day. Transformation takes years, not days. 
What/Who Inspires you?
Lately I've really been inspired by visual artists. I love to see their works come to life.   I'm also inspired by business women, particularly those whose businesses do social good.  Specifically, I currently follow Dr. Viola Vaughn, founder of the 10,000 Girls program in Senegal.  I'm also in love with  the three women who won the Nobel Peace Prize last year: Liberian President Ellen Johnson Sirleaf, Leymah Gbowee, a Liberian social worker and peace worker, and Tawakkul Karman, an activist and journalist who this year played a key opposition role in Yemen.  Although I think each of them more than deserved the prize alone, I LOVE the fact that three women were recognized. And three women who wear headwraps – like myself – at that!  What a deep motivation for girls around the world. 
On a basic level, I'm inspired by those folks who seek truth, and work with others to make the world a better place. 
What have been the Keys to your success so far?
I think my work has been able to open some hearts and inspire some souls because in everything I do, I try to stay God centered, and tap into all that God provides for us. I'm a positivist and people like to be around people who genuinely care, people who smile and people who are happy.   I try to highlight the strengths of those around me.  I keep good company. I re-evaluate my life and my work often, and make adjustments when necessary. I keep myself open to criticism.  Well, not just any type of criticism, but constructive criticism.  And when disagreements arise, I try to address them straight on rather than engage in the pervasive passive aggressive behavior that I feel is very destructive. It is an especially negative force in community movements.  So overall, I think I'm successful because I work well with others (even when we disagree), and am able to connect with them on a human level. 
Is there anything Else you'd like to add?
First, I'm humbled that (Notes from an Aspiring Humanitarian community Member)  Sharman Spieser,  someone I've known for less than a year thought to recommend me for this honor!  I'm humbled and thankful for the opportunity to do some self-reflection.   I also thank you Relando, for taking the time to study, reflect, and inform those around you.  I know it takes a lot of effort to do what you do, and we thank you for that!   My final comment is tho encourage us all to continually work towards good together.  Seek opportunities to do good, and we'll begin to see good being multiplied exponentially!
If you know any People Who Inspire that you would like to be featured in the series, fill out the contact form here.
Grace & Peace,
From Aspiring Humanitarian, Relando Thompkins, MSW
—————————————————————————————————————————
—————————————————————————————————————————
Get New Notes in Your Inbox