Who Are You Writing For? Inside N.A.H. Part 4
Recently, I published a note about 12 different questions I was asked about my use of Notes from an Aspiring Humanitarian as it relates to combining Social Work and social media. I then asked you to think of your own responses to those questions as they relate to you. I hope you'll share them with me after you've given them some thought.
In the coming days I'll attempt to respond to those questions through a series I'm calling "Inside N.A.H." This is the fourth post of that series.
Question 4: How did you decide who your target audience was, and how did you develop a readership?
This is an interesting question. The purpose behind Notes from an Aspiring Humanitarian was multifaceted.  In one way, it was meant to be something more for myself than for anyone else. It was to be a platform for me to document my own personal development, where I could share things that I felt had an impact on my development as I worked to become a better human being.
When I'm asked this question by people who've met or know me offline, I  often respond to them by saying that many days, I'm writing to myself, but if other people are able to make a connection with what I have to share, it's a bonus, like the icing on a cake.
In another way, Notes from an Aspiring Humanitarian is also meant to be provocative and action oriented.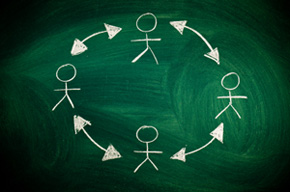 I hold a belief that we are all connected as a part of a larger human family.  However, certain attitudes and systems have been set in place that can cause us to have experiences that can make us believe otherwise.
Certain attitudes and systems that are set in place can cause us to have experiences in which we feel devalued, unaccepted, disconnected…as if we are not a part of that family at all.
I want to name those attitudes and systems. I want to deconstruct them, and not only get to the bottom of how they impact my life experiences in terms of what happens or has happened to me, but I want to get a handle on the ones that I buy into, and the impact those belief systems have on the people or groups who I come into contact with in terms of what I think and the choices I make.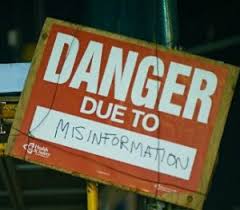 I think some of what I've learned and accepted is good. However, I also think that some of the other things I've learned and accepted are in actuality inaccurate mental waste that needs to be discarded and turned away from.
So through this blog, I sought to, and am still in the process of crafting a space where this kind of personal examination can take place.
Sometimes the catalyst for a note comes from my own personal lived experiences, sometimes it comes from a news story, video, or some other form of media about a particular topic that relates to one of the many attitudes that are out there which can result in actions where we might mistreat one another in some way.
I've found that in sharing my honest experiences, or other interesting things that have caused me to stop, think, and want to do things differently, I've attracted the attention of others who wish to do the same.
What I've also found is that those individuals whose attention I have attracted and still attract can come from a wide variety of backgrounds, occupations, etc.
As I've said from my very first post, I hope to expand and enrich conversations about social issues that face our society, and to find ways to take social action, while encouraging others to do so in their own ways. One hope being, that if we can all see ways in which we contribute to the chaos, we can change the way we operate and work toward more equitable and inclusive solutions.
I've also shared about this topic before in an interview I completed with the online magazine Social Work Helper:
Do you blog about topics that are of interest to you? Who are you writing for, and why?
From Aspiring Humanitarian, Relando Thompkins, MSW
—————————————————————————————————————————
—————————————————————————————————————————
Get New Notes in Your Inbox