Safe Spaces for Everyone: Radio Interview on Street Harassment
This past Sunday, I had an opportunity to be a guest on the Talk 2 Q Radio Show with my colleague Holly Kearl, founder of the non-profit organization Stop Street Harassment to discuss the issue of gender based Street Harassment.
Check out our interview, and share your thoughts in the comment section. (Warning: Some language might be offensive)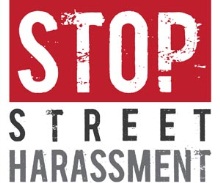 Full disclosure: As a current board member of this organization, and a man who is passionate about engaging other men about this topic, I was excited to take this opportunity.

"Catcalls, sexually explicit comments, sexist remarks, groping, leering, stalking, public masturbation, and assault. Most women (more than 80% worldwide) and LGBQT folks will face gender-based street harassment at some point in their life. Street harassment limits people's mobility and access to public spaces. It is a form of gender violence and it's a human rights violation. It needs to stop."

"Joining me tonight will be founder of SSH, Holly Kearl and her partner in the fight against street harassment, Relando Thompkins! We'll take a more in-depth look at how something that a lot of men think is complimentary can be quite the opposite."
From Aspiring Humanitarian, Relando Thompkins, MSW
—————————————————————————————————————————
—————————————————————————————————————————
Get New Notes in Your Inbox