January 5th, 2017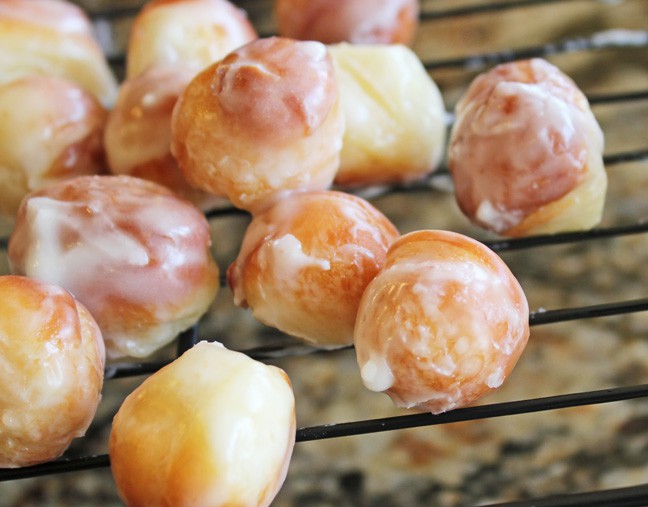 Went on a late night run for coffee and doughnuts. What can I say? If she wants doughnuts she gets doughnuts. Not your typical doughnut this time…tonight it's just the bits.
It's late and I'm not sure what kinds they have left over, so I choose to go inside instead of taking the drive thru.
The parking lot is small, and nearly full. I drive past three black SUVs, all parked next to each other. Police vehicles. I didn't notice them at first, which was highly unusual for me. "Must be tired. Must be slippin'. Pay attention." I thought to myself.
There were no spaces left in the direction I was driving, and once I passed a certain point, it became a one-way. So, I had to back up slowly past the police vehicles and take the open space next to them.
Although the vehicles were all empty, I felt no sense of relief. In fact, the realization only heightened my anxiety. Empty cars meant they were inside, and more than likely watching my every move through the windows.
"The doughnuts aren't worth it" I thought.
"But you're committed now. They may think it suspicious if you leave, which could potentially escalate things."
I hadn't done anything wrong, but years of personal and societal messaging and lived experiences have taught me that a presumed assumption of guilt is often attached to my Blackness, and as a result has made it absolutely necessary to develop a kind of vigilance that is not experienced universally across humanity.
This presumption of guilt is not concerned with how positive I feel about myself. It is not concerned with the way I speak, the clothes I'm wearing, or some other victim-blaming factors that ultimately absolve white supremacy of any responsibility.
I get out of my car, walk carefully towards the door, and when I open it…..6 of them. All white (because race matters).
I get a glimpse of their faces and keep it moving towards the counter. They are just within my hearing range so I listen as I wait; my back to them. They appear to be on break. It's my turn at the counter. It feels like I'm being watched.
The cashier was a Black man (because, you know).
"I'll take one of the glazed (for me) and the last five of the honey-dipped bits over there." 
"One, two, three, four, five." I count them out loud. "What am I doing?" Sometimes when under stress from being acutely aware that the presumption of guilt is in effect can make folks do things they wouldn't normally do in other circumstances.
"These five right here?"
"Yes, those five."
I could sense by his tone and the way he was verbalizing things that he was also trying to give the police the play-by-play for my benefit. He was helping me out.
As I gave him the money in clear view in exchange for the doughnuts, our eyes met with common understanding that didn't have to be said:
"Yeah they're watching you…but they're watching me, too."
"Thanks brother."
Mission almost complete, I take my doughnuts, with receipt in-hand, and head out towards my car. I'm inside. I lock the door, and turn on the engine. By the time I check my rear view mirrors, the police have come outside.
I back out slowly, and try to make my way out. Turns out it's the wrong way again. I quickly (mentally) but slowly (physically) readjust and head out of the lot. The police vehicles head the other way, but I didn't feel like I could truly breathe until I got through our front door.
I'm still here.
January 5th, 2017.
From Aspiring Humanitarian, Relando Thompkins-Jones, MSW, LLMSW
Get New Notes in Your Inbox