On Beginning a Website: Inside N.A.H. Part 2
Recently, I published a note about 12 different questions I was asked about my use of Notes from an Aspiring Humanitarian as it relates to combining Social Work and social media.
I then asked you to think of your own responses to those questions as they relate to you. I hope you'll share them with me after you've given them some thought.
In the coming days I'll attempt to respond to those questions through a series I'm calling "Inside N.A.H." This is the second post of that series.
Question 2: Who or what resources supported you around building your website? 
Before I actually launched my website and blog, I did some research to find information I would need to be successful. Not only did I want to use N.A.H. to document things personally, I also wanted it to be a platform for my professional voice as well. I was still in grad school pursuing my MSW when I first started N.A.H. still serving as an intern facilitator for the intergroup dialogue social change agents program.  I had a field liason by the name of Bill Vanderwill who was very helpful to me in my initial stages.
Philosophy, Mission, Vision, & Values statements
Mr. Vanderwill talked to me about the importance of developing a professional identity, whatever that might mean to me. He also had conversations with me about the importance of being able to articulate my own philosophy, personal mission, vision, and set of values that I hold important to help serve as a guide.  After doing a lot of personal reflection, searching, and refining, I was able to craft my own, mission, vision & values statements. The philosophy of Ubuntu is also very central to my life and work, so I thought it fitting to have a space for it on my website as well.
Stop and Think: If someone asked you what your mission was, what would you say? What are some of your values and guiding principles?
Personal Branding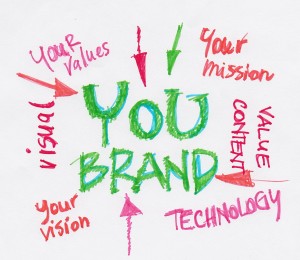 Mr. Vanderwill also talked with me about thinking about the idea of personal branding.  If you were to search this term over the web, I'm sure you'd come up with an exhaustive amount of links.
For me, it basically boiled down to thinking about what kind of person I wanted to be, and what kind of messages I wanted to communicate to others, and deciding to commit myself to work and ensure that my actions are in line with my values.
This is somewhat of a simplistic definition for something that is very complex, so look it up anyway because the topic is important to at least consider if you're looking to build your own website, start a business, consult, etc..
Building your website? Use WordPress
There are many platforms out there. Some folks might prefer tumblr, while others use blogger. However, if you're looking to start a website or blog, the best way to go by far is WordPress.
If you're a beginner, I recommend using WordPress.com. It's free to start, and really user friendly. There are plenty of themes and customization options so that you can create something tailor made for you. If you need help there are plenty of tutorials in case you need any help.  I spent my first year and a half using wordpress.com and I enjoyed it a lot!
Just before my second year with N.A.H., I decided to switch over to a self-hosted space using WordPress.org's software. Running a self-hosted website requires more technical know-how on your part. However, since I was familiar with WordPress.com's platform the transition was much easier for me.
Ultimately for me, I made the switch because I wanted even further control and flexibility.
Running a self-hosted website isn't for the faint of heart though, so make sure you do lots of research so you can make an informed decision about which direction to go into.
As a start, feel free to check out this comparison of WordPress.com vs. WordPress.org.
For even more of a comparison, although the themes and styling are different, take a look at the differences between my website and blog in a "then and now" comparison.
Exhibit A: N.A.H. Then
Those of you who were with me from the beginning might recognize that first one :)
Exhibit B: N.A.H. Now
Even now, I also find websites such as wp beginner and social media examiner to be helpful resources as I continue to learn and grow. I know I've only scratched the surface here, so I'll go into more detail about this topic in future posts. It's always important to do your own research though, so you can make the best informed decision for yourself.
Because everyone has to start somewhere,
From Aspiring Humanitarian, Relando Thompkins, MSW
—————————————————————————————————————————
—————————————————————————————————————————
Get New Notes in Your Inbox