2013 International Street Harassment Awareness Week Twitter Chat Schedule
This is Anti-Street Harassment Week. This morning, I took part in a Twitter Chat focused on how men can become better allies in the fight against street harassment. Here is the schedule for the rest of this week's chats. You can join in by using the #EndSH hashtag.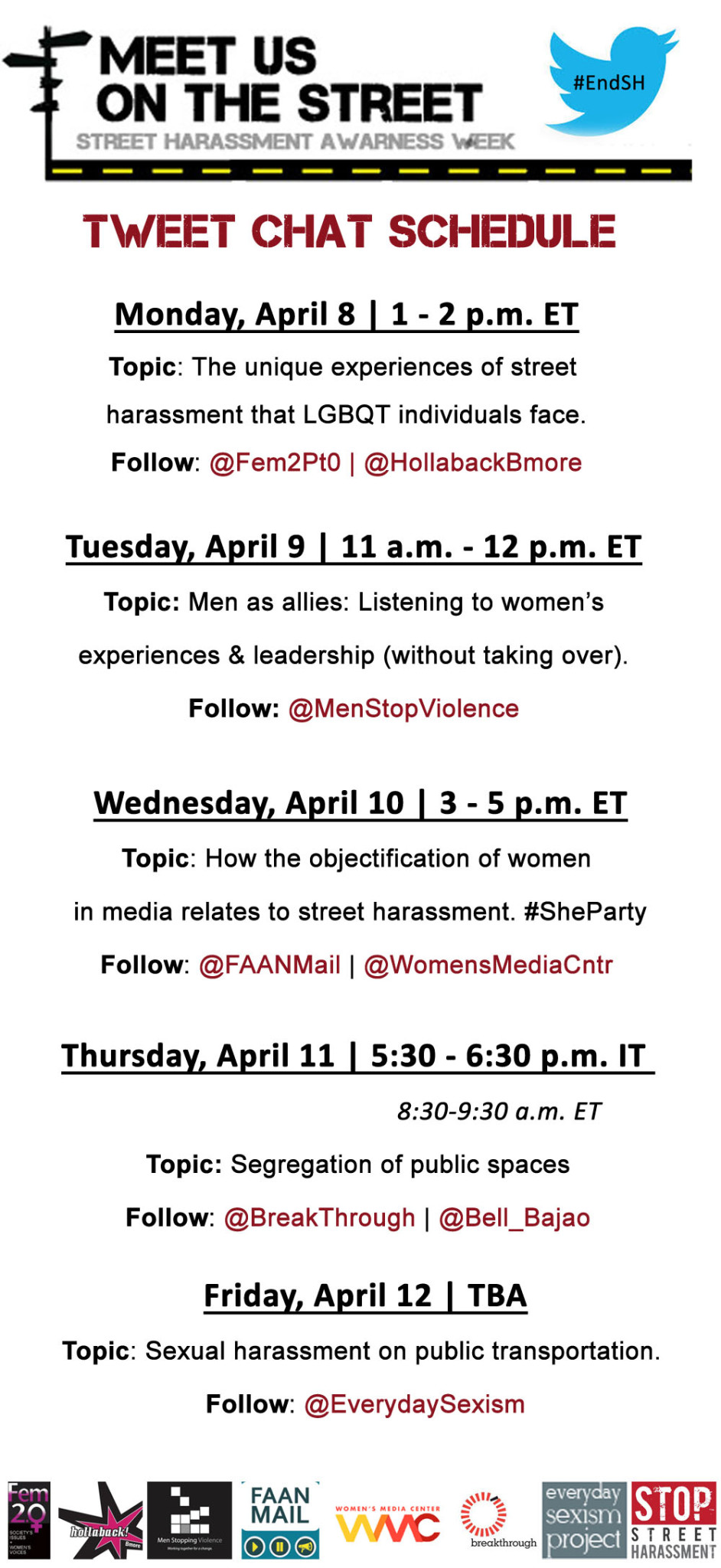 Remember, to stay updated on the week's events or to find ideas to take action in your own communities, visit the Anti-Street Harassment Week website, Meet Us On The Street, or follow them on twitter @NoStHarassWeek.
Grace & Peace,
From Aspiring Humanitarian, Relando Thompkins, MSW
—————————————————————————————————————————
—————————————————————————————————————————
Get New Notes in Your Inbox