Reader's Choice: "How Do You Use Social Media?"
I was recently contacted by Sallyanne Mercer, a Social Work student from the UK who was in the process of looking for personal stories on Social Workers' use of social media.  Sallyanne wanted to incorporate perspectives from folks in the U.S., and reached out to me for an interview.
If you are a Social Worker or helping professional who also uses social media, think of what your own responses would be to these questions.
"Do you use social media a) personally, b) professionally with other colleagues, c) in your professional practice with service users, d) in other ways? Also, What are your aims in using social media?"
I use social media personally for the purposes of connecting with friends and family, and documenting my personal and professional development. I also use it professionally in order to share my experiences with others who would seek to work towards building more equitable and inclusive communities, and provide tools and other resources that I have found helpful personally, and that I think would be helpful to others who might want to take up the work.
One of my great aims is to expand and enrich conversations about various social issues that impact our society, and try to find ways to take social action while encouraging others to do so in their own ways.
"What do you gain from using social media?"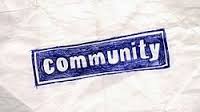 I gain connections with other people from locally, nationally, and internationally who are interested in some of the same social issues I seek to address. I definitely learn from other people who share their experiences and information with me, and I've found that in doing the same, people have learned from me as well.
"When you think of social media. what springs to mind?"
I think of the enormous potential it has to do social good. It can be used as a venue for advocacy and exchanging helpful information that could spark actions for social change when it reaches people who are concerned about making a difference.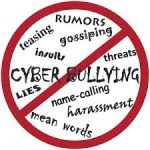 However, I also believe that social media can be used as a tool for injustice as well through the spreading of misinformation or oppressive narratives.  For example, consider the recent story about the racist comments that were published over twitter when 10-year-old Sabastion de la Cruz sang the U.S. national anthem at game 3 of this year's NBA Finals.
Even in schools and communities, the issue of cyberbullying  has become more prevalent, making it necessary to create policies for online use that work to create safe spaces for everyone.
"Are you concerned with ethics and values in the use of social media? If so, why?"
I am very concerned with ethics and values in the use of social media because using social media allows us to expand our reach far beyond the individual spaces we might inhabit. I happen to believe that with that large platform comes a large responsibility to disseminate information that is helpful towards advancing social justice and not spreading and perpetuating oppression or social injustice.
"Do you use your real name or s pseudonym? What are the reasons for your choice?"
I use my real name, and do not write anonymously because doing so would not suit my purposes. We all have lenses through which we see the world, and my process is dedicated to examining my own lenses and creating opportunities for others to do the same. I do not intend to hide the fact that I have these lenses, and the majority of the work I do involves dealing with conflict involving difficult topics like racism, classism, homophobia, sexism, and a variety of other social ills.
The path I've chosen to work to increase intercultural understanding through diversity and social justice training requires that I be open and honest about these topics, and in doing so, I have attracted the attention of others who are passionate about the work and developed relationships with people that might not have developed in the same ways had I chosen to be anonymous.
"What made you start using social media, and what do you think are its benefits and drawbacks?"
I began using social media recreationally and to connect with friends and family. Over time however, I came to know that social media has the potential to be used to advance social good, so in addition to using it for personal reasons, I also began to use social media professionally for the hope of inspiring individual and social change. As I've mentioned before, Social media can be a powerful tool to advance social justice, but it can also be a powerful tool to be harmful to others as well.
"Do you have a preferred social media platform? If so, why?"
My preferred use of social media is through blogging. Through my website and blog I can incorporate written word, film & video, and other forms of media to share my own experiences, learn from others, and encourage people to think and communicate about where we may fit into the web of power, privilege, and oppression, with the hope being that if we can all see ways that we contribute to the problems, we can begin to use ourselves to work towards how we can contribute to the solutions.
Are you a social worker or helping professional who also uses social media? What are some of your motivations behind blogging or connecting with others on the web? How would you have answered these questions?
From Aspiring Humanitarian, Relando Thompkins, MSW
—————————————————————————————————————————
—————————————————————————————————————————
Get New Notes in Your Inbox