Reader's Share: The Wrong Side of History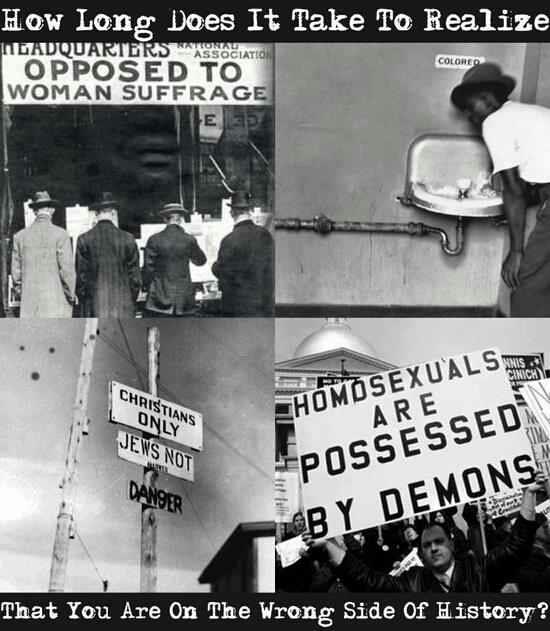 Here's a photo that was shared by Notes from an Aspiring Humanitarian Facebook Community member Saman Waquad. It reminds me of a photo I shared in an earlier note which gave a really simplistic roadmap for How to Change the World, and it also reminds me of Dr. King's quote which said that "the arc of the moral universe is long, but it bends toward justice".
History is a steady teacher, and one thing time continues to show me is that while we may think we're holding on to something for ourselves, in limiting the capacity of others, we lose as a society collectively.
From Aspiring Humanitarian, Relando Thompkins, MSW
—————————————————————————————————————————
—————————————————————————————————————————
Get New Notes in Your Inbox