"Ownership through a sense of Community and Shared Destiny." The People Who Inspire Series: Michael A. Wright
The People Who Inspire series highlights individuals from a variety of backgrounds and occupations who are seeking to impact the lives of others in a positive way. Through Truth-Telling: the honest sharing of their own experiences, they teach us a little about themselves, hopefully enabling us to be able to learn a little about ourselves through their stories.
Today's Post features Dr. Michael A. Wright, Owner and President at MAWMedia Group, a consulting firm based in Nashville, Tennessee.  Dr. Wright is also the writer for the Social Work Consultant Series for socialworkhelper.com
Could you tell us a little about your background and what led you to your current work? How did MAW Media come about?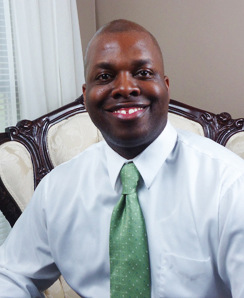 I began college as a mechanical engineering major and computer science minor. I have always been interested in dismantling to see how things work. I had always loved computers, learning Basic on my Tandy 5000. During the Summer after my first year as an engineering major, I did some soul-searching. Being graded and working on class projects in engineering and computing seemed to diminish my love of computers. I decided to switch to social work thinking that it was the most active way to express my desire to be involved in my community.
Once in social work, I had teachers who would recite, "Social workers don't make a lot of money." That thought was unsettling. I refused to believe that something so valuable to the lives of individuals could be paid so poorly. I resolved that my career would rebut that statement.
During my undergraduate and graduate degree, both from the same university, I worked to develop complementary skills to expand my reach and earning potential as a social worker. Technology was a natural fit for me. My application to a doctoral program and the creation of MAWMedia Group resulted from this complementary skill development.
I attended the University of South Carolina – Columbia for doctoral training in Social Work. I was afforded an assistantship as a technology consultant for the College of Social Work. I received notice of an opportunity to create and manage a website for a non-profit association. I pursued the opportunity.
The association became my first client. As I developed my expertise in organizational development with emphasis on implementation of knowledge technology tools, I expanded the competencies of MAWMedia Group and perfected my brand. In addition to reading and active research, the expertise I bring to MAWMedia Group was honed through pro-bono consulting , web design, and coaching. Those early proving projects, along with the experiences of registering and reporting a DBA, Corporation, and non-profit helped me to define my business model.
You are very passionate about conveying the importance of mentoring, education and entrepreneurship. Can you tell us what that means to you?
My greatest gift is teaching. Today, there is no learning without mentoring, education, and entrepreneurship. Mentoring provides indirect social control to motivate learning. The student wants to produce in order to honor the belief the mentor places within them. Learning builds social connections, and results in achievement that I could only imagine if it were me alone.
Education, considered in the active sense of the word, means connecting the experiences and culture of the individual to the new culture represented in the new knowledge. Learning can change behavior. Entrepreneurship ensures that all learning is applicable to health and well-being. Learning should improve your choices in life.
In your view, what do you think are some necessary elements that are needed to create environments where the kind of engagement that you strive to foster in these areas can be practiced and maintained?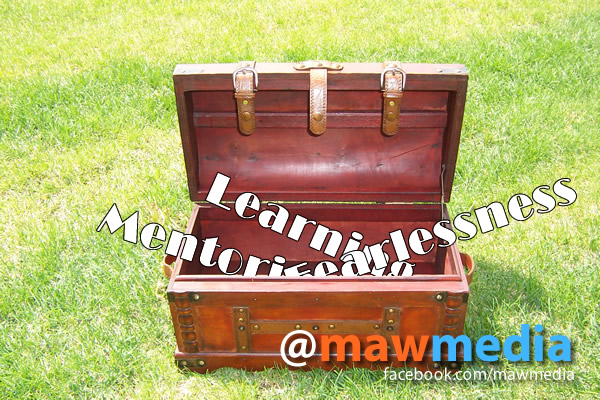 What is needed can be ordered in three categories of "learning": Institutional, Environmental, and Self-governance. I have a longer explanation on my blog, but, the short version can be expressed as creating institutions and environments that are conducive to self-governance.
This means managing communities to foster creativity through learning and experimentation; to foster entrepreneurship through justice and accessible markets; and, to foster ownership through a sense of community and shared destiny. My business and professional development is now fully focused on exploring, articulating, and ensuring this reality.
Do you have any other issues that you're interested in working on or working with others in terms of social justice/equity?
My initial work has focused on college campuses and behavioral health. I plan to expand in the next year to a nation-wide effort along these lines. The next step is to apply the model in health care settings for influencing sustainable health behavior choice. I then, plan to expand into physical community creation based on the core ideas of the innovation and intervention.
At its core, the challenges we face in human systems can be understood in terms of social determinants of health. My trajectory is to establish the theoretical basis for health behavior change through institutional change. I have mapped it out as a long-term plan across the life span.
As a result, any opportunity with social determinants across the lifespan are of interest to me. The only limiting factor is time. But, that's where mentoring again becomes important. My goal for every one of my students is to partner with me and others to contribute to justice, altruism, and progress.
What are the parts of your work that you find most enjoyable?
Teaching is the most enjoyable. The cliché is just true. There is nothing like seeing the light bulb finally illuminate for a student. I gain energy from the products they produce and the professionals they become. My primary drive is to succeed, and contributing to the success of another feeds my drive.
What aspects do you find challenging?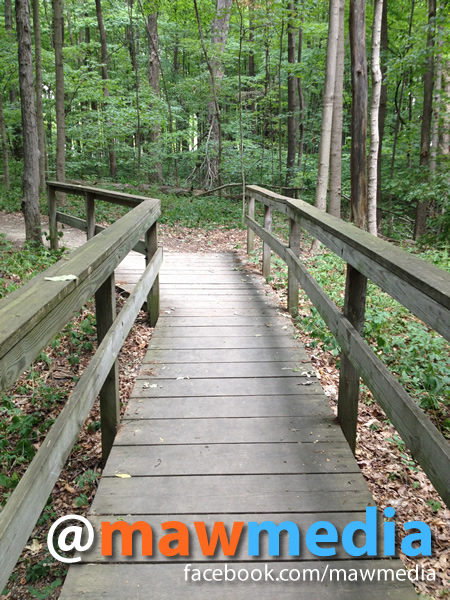 My most challenging aspect is the forest-trees, or administrator-worker, or designer-editor-author dissociative challenge. It is simple to be told what to do. Even if you do not understand, you can take comfort that once you understand, you can complete the task. It is difficult to conceptualize new, creative answers to age-old questions, build and maintain mechanisms that conceivably sustain themselves and remain valid in a changing environment, and do the basic content creation work required each day.
I speak of it as having to continually utilize different parts of my brain. I am continually working on my ability to switch seamlessly from programming computer code, to writing for my blog, to coaching a research assistant, to reflecting on whether my current activity remains consistent with my long term goals.  It is not enough to get things done. I challenge myself to create GOOD.
In one of my previous posts, I mentioned that one of the things I wish I had learned while pursuing my degrees in social work were skills around entrepreneurship, business, and marketing. Do you have any words of advice for anyone who might want to start their own business, non-profit organization, or other special projects for social justice in terms of transforming their ideas to action?
I read that post. It was inspiring and encouraging to me. It was a good indicator that I am doing something worthwhile. In short, my advice is follow me (or someone just as concerned about your success). My goal is for you to be better than I am, to achieve more, and to enjoy the journey more. You will benefit immeasurably from a mentor  who 1) challenges your vision AND 2) makes a market for you to disseminate what you produce.
My long answer is what my blogs are about. I can distill it as an outline just as I have with my flagship human systems innovation: COACH Method.
First, identify what you want to do understanding your primary drive (whether it sounds selfish or not).
Second, brainstorm ways to feed that primary drive sustainably (legally, progressively, etc.).
Third, figure out YOUR product. Even if you want to provide a service, consider a product that informs that service. For example, if you want to be a life coach, consider writing a book or recording a DVD of your training.
Fourth, identify and connect to markets who will purchase your product.
Fifth, build a business model around your activity, your product, and market.
Six, train others to do what you have done.
What/Who Inspires you?
My interest in engineering was the result of my first active mentor. I looked up to Deacon Sam Mixson, he was employed by the auto industry. I never knew what he did, but I knew he wore a suit to work. I aspired to be like him. He was involved in church leadership, successful in his work, and he married a woman my friends and I thought was gorgeous. A recipe for success?
He also took time to mentor me and three other boys intentionally. He would pick us all up on Saturdays and take us to his house to practice our music. We would sing at church and during visits to nursing homes every Thursday night. We would also visit people in the community who could not make it to church and sing with them and have a Bible discussion.
I credit my current mentor, Roberta R. Greene, with my inspiration. She was the first to both tell me that my vision was achievable, and include me on her project in order to make my vision a reality. She continues to be a great friend. My family and I recently spent a few days with her at her home. She challenged my ideas, listened with interest, and contributed to my continuing thoughts. She is what I want to be in my practice as mentor, friend, and inspiration.
What have been the Keys to your success so far?
Learning, Fearlessness, and Mentoring. Learning based on interest AND a project/product. No one required me to learn the technology skills that resulted in my application and assistantship to doctoral school. It was not the result of a class. I pursued my interests, applying them to project/problems that I wanted to solve. Fearlessness does not mean that I have never been scared. It means that I push past the fears knowing that even failure has a lesson I can learn.
I challenge fear by being more prepared. Mentoring is important to me. I know where I would be if I did not have mentoring. I can see the results in childhood friends. Having someone who you are certain believes in you, makes an immeasurable difference. If they also require your help through the implementation of your gift or skill, you will succeed.
Is there anything Else you'd like to add?
Only to thank you for the opportunity to respond to these questions. The "People Who Inspire Series" is a great idea!
If you know any People Who Inspire that you would like to be featured in the series, fill out the contact form here.
Grace & Peace,
From Aspiring Humanitarian, Relando Thompkins, MSW
—————————————————————————————————————————
—————————————————————————————————————————
Get New Notes in Your Inbox