Rape: Never The Victim's Fault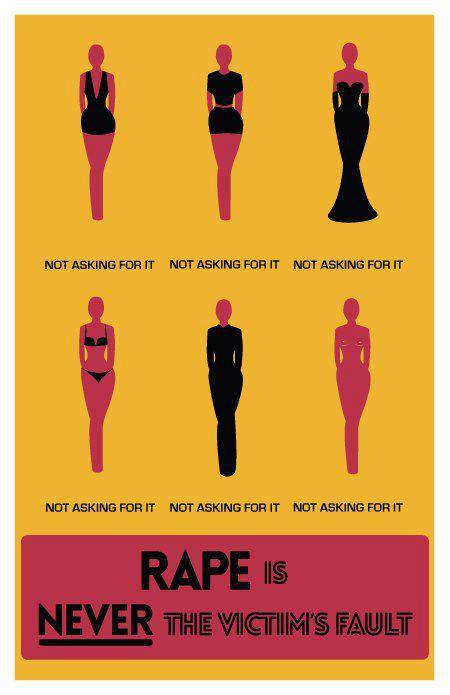 Written by Relando Thompkins-Jones
I'm a Social Justice Educator and Aspiring Humanitarian who is interested in conflict resolution, improving intergroup relations, and building more equitable and inclusive communities. "Notes from an Aspiring Humanitarian" is my blog, where I write about issues of diversity, inclusion, equity, and social justice. By exploring social identities through written word, film & video, and other forms of media, I hope to continue to expand and enrich conversations about social issues that face our society, and to find ways to take social action while encouraging others to do so as well in their own ways.
Still Here? Try these...
N.A.H. Spotlight: Featured Notes
Your support keeps this blog alive and Advertisement free. Thank you!
Check Out My Personal Favorites
Browse The Monthly Archives
From my notebook: Relando Thompkins-Jones
"It's impossible to know everything. Students need to develop tougher skin. They need to know that the real world isn't going to cater to their need for "safe spaces." We need to prepare them for the real world." Working in higher ed, I often hear statements like these from people who are passively or actively engaged in denying their own complicity; whose need to feel good and self-assured about themselves outweighs the reality that they need to change. I have seen how this mindset can be used to minimize the reality of the impact of microaggressions and other acts of…
I had an opportunity to attend the national A CALL TO MEN Conference in Minnesota this year. These are just a few notes I managed to jot down from the morning keynote talk by Dr. Beth Ritchie Director, Institute of Research on Race & Public Policy, University of Illinois – Chicago Intersectionality has to be the framework we're using when addressing violence. We need an antiracist, queer positive, class informed community involved vision of what ending gender violence looks like. Shift the discussion about oppression and masculinity in a fuller way. We have to think beyond what we usually talk about….
On the 1st of each month, I share links to some of the best posts from my blog, Notes from an Aspiring Humanitarian. Here is a selected note from August 2017. Community Community More notes from the archives can be found on The Best Of N.A.H. page. Ubuntu, From Aspiring Humanitarian, Relando Thompkins-Jones, MSW, LLMSW Subscribe to My Notebook