All The Good Things
Happy New Year.
One important thing to consider moving forward is the power of perspective.
The scenery in the picture above can look quite beautiful from the wider view that's being depicted. However, the experience might seem very different to someone who is currently engaged in making their way to the top of the mountain.
This image gives me two separate, yet connected reminders to consider:
One thing that comes to mind is that it's best not to compare our lives with the lives of others in terms of "success", "status" or "happiness", for we may not be aware of the hidden challenges that exist beneath the surface.
Another is that as we navigate our own challenges, remain open to the belief that things are working out, even when it seems as if they are not; that the rough climb we might currently be experiencing may be a tiny part connected to a larger, more beautiful framework.
Today, I'm starting a new tradition with my family this year that we're calling "All The Good Things".
ALL THE GOOD THINGS
Some of you may have heard of this before or may and call it by another name, but if you haven't and you like it, I invite you to try it out or modify it as you think best.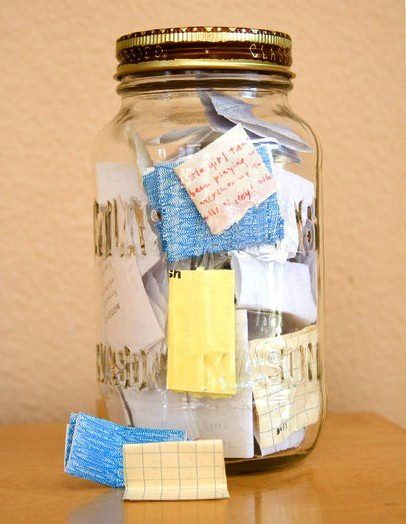 To participate, find a jar or some other container, and make notes throughout the year about all the good things that happen in your life, and on next New Year's Eve (or close to it), gather with other loved ones who are participating to report out about some of the wonderful things that took place during the year.
With each new year comes new forms of happiness, as well as new challenges.  If we don't navigate those challenges while remembering what's going well, we may become discouraged.
This is just one way to be intentional about keeping all the good things that happen in mind.
By this year's end, may you find happiness in all the wonderful things that have taken place.
From Aspiring Humanitarian, Relando Thompkins-Jones, MSW, LLMSW
—————————————————————————————————————————
—————————————————————————————————————————
Get New Notes in Your Inbox