Kids Are Not Here For Our Boundaries
This photo was taken about a week ago at dinner with my two-year old nephew. It's a picture of Hooper, the mascot for the Detroit Pistons.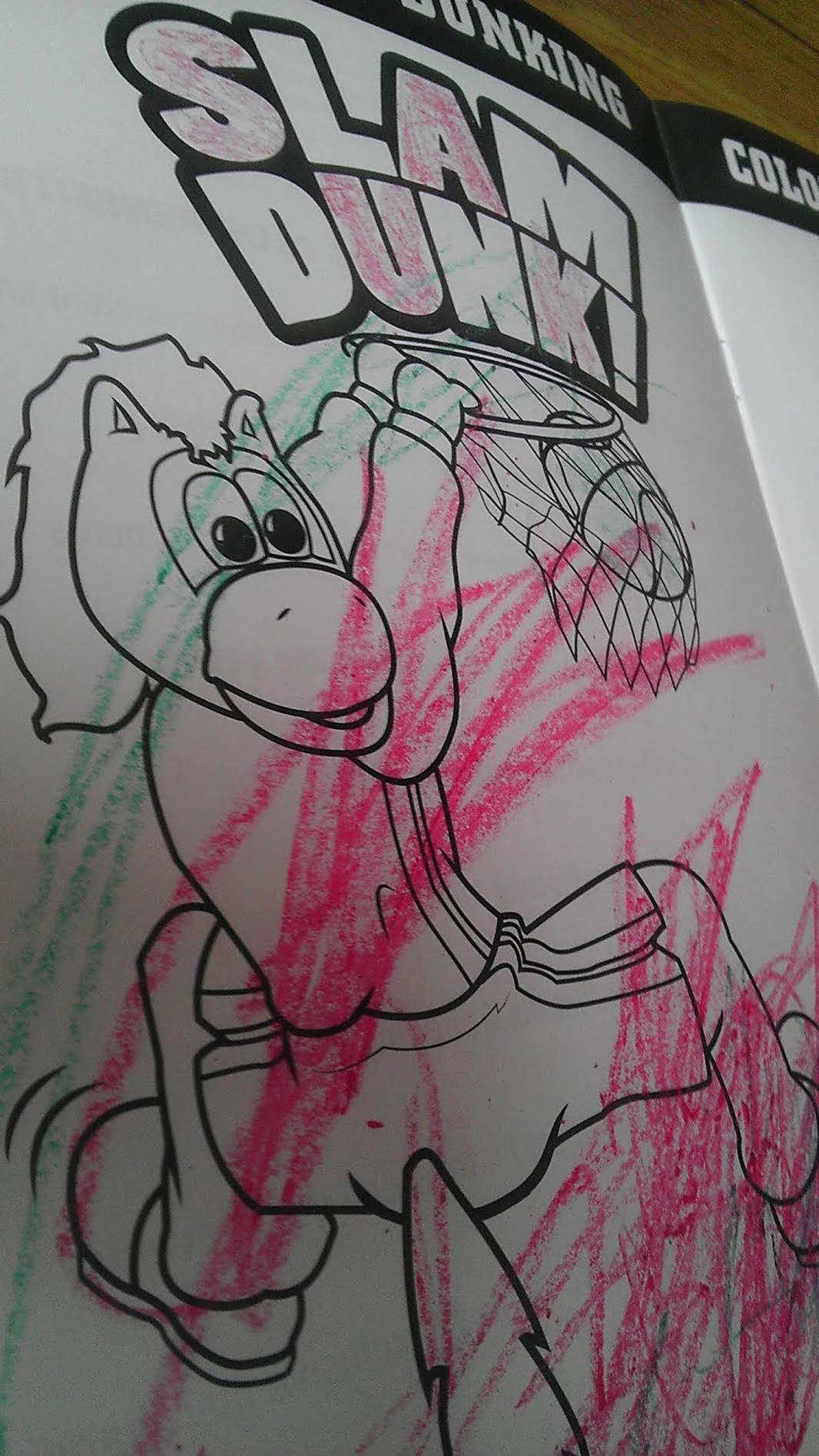 The words "Slam Dunk" at the top were shaded in by one of the adults, partly in an effort to show him how to color within the lines.
After watching the adult shade in the letters, he took his crayons, and began coloring all over the page as he saw fit.
I noticed what happened and thought to myself, "There's a lesson in there somewhere." At that moment, I found something special in witnessing him color that picture with such abandon.
In their act of coloring a picture from his coloring book, I was reminded of something that goes beyond coloring.
My major take-away was this: Kids are not here for our boundaries, or our hang-ups.
Sure, we need to teach kids certain things, but I was reminded of the importance of being mindful of what we teach them about themselves, and about people or groups that are different from their own.
This was a brief but great reminder to watch out for when the lessons we're teaching them are reflections of the boundaries that we've set for ourselves.
From Aspiring Humanitarian, Relando Thompkins-Jones, MSW, LLMSW
—————————————————————————————————————————
—————————————————————————————————————————
Get New Notes in Your Inbox